Eco Friendly Cleaning

Green Clean Colorado provides eco friendly cleaning services for Commercial businesses, Residential customers and Property Managers. We are very efficient about coordinating schedules and if you could fill out our request an estimate form, we will be able to give you an accurate quote for your single project or ongoing eco friendly cleaning services arrangement.
We are also available for move-in/move-out cleaning situations – for instance a one-time thorough cleaning for your rental property or if you are moving and need help to clean up after you move out. Just give us a call as soon as possible at 970-663-0018 so that we can complete the job in a timely manner so the property can turn over to a new tenant or owner.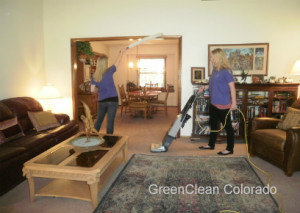 Remember, at GreenClean Colorado we clean with your health in mind using all natural products that will not harm your family, pets, or other guests. Be good to the earth and use chemical free products that leave your home spotless with GreenClean Colorado!
Click through to the area you are interested in cleaning: