Thanksgiving and Christmas are the best times to enjoy the season and have fun with your friends and family. Visions of twinkly lights, cinnamon scented aromas, snow frosted front window decorations and good times fill your thoughts until, wait-a-minute . . . is the house ready for the in-laws?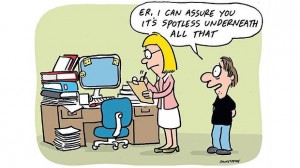 Many couples end up exhausted after trying to clean their home for guests. It's often the thing that will drain your energy the most because when you start you realize that – uh oh – we really should have vacuumed more and where did these pizza boxes come from? and why can't the kids just learn to put things away? The list goes on and on! What seemed like a quick "let's straighten up things" activity has turned into an all day event – there's no time or energy to do anything else!
Why not concentrate in the kitchen conjuring up all those great recipes you just downloaded from Pinterest and leave the cleaning to GreenClean Colorado? We will have it "Mother-in-Law" ready for you in no time at all! It's what we do every day.
We use our special hepa filters, all natural cleaning products, and our efficient cleaning techniques to make your home sparkle and smell fresh – with no chemical residue. Imagine having a nice, neat home awaiting you for your guests.
So go ahead and invite the guests, pull out those recipes and spend time doing what you love to do and let us do what we do best – clean your home. Call us now at 970-663-0018 and we'll pass inspection from the toughest family member!
Tell them you straightened up "just a bit"! We won't tell!
http://greenclean.accountsupport.com/wp-content/uploads/2018/03/Logo-Blurb-2.svg
0
0
MGAdmin
http://greenclean.accountsupport.com/wp-content/uploads/2018/03/Logo-Blurb-2.svg
MGAdmin
2018-02-25 07:46:38
2018-02-25 07:46:38
We Can Help with Cleaning for Holidays or Imminent Guests